What we belive in
Our Leadership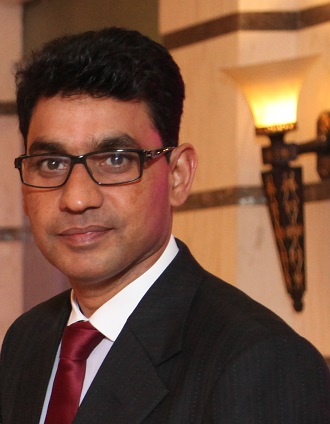 Mr. Jugendra Singh Yadav
Chairman & Managing Director
Mr. Jugendra Singh Yadav,
Promoter of the NESA CONSULTING AND SERVICES is leader of proven credential, a trainer, coach and Mentor par excellence and of international repute who has diversified long experience of 28 years holding leadership positions in large scale multinational organisations like Vedanta Resources Plc., Hindustan Zinc Limited, Sesa Goa Ltd, Konkola Copper Mines Plc. and Samtel. He has worked in India, Europe and Africa and led large sized teams of employees belonging to almost all major nationalities on this planet. Jugendra himself is proven practitioner, trainer, coach and mentor, Auditor and Assessor of international repute in the areas of TQM, TPM, SPC, 5S, QC, Six Sigma, Business Excellence, Asset Optimisation, QMS, IMS, and High Performance Works System , DuPont Safety Systems, Sustainability, RBNQA and Other Business Excellence Models etc. etc. who leveraged this vast treasure of knowledge and competency not only for transforming business results of the organizations where he worked but also in developing the organization wide competencies and capability through employees training, coaching and mentoring using comprehensive knowledge matrix having blend of all these business excellence tools. His vast and varied experience with proficiency to nurture and grow business, evaluate opportunities and risks, strategically conceptualise, develop and implement business ideas into effective business solutions leveraging Concepts of Business Excellence, Six Sigma, Total Quality Management along with design and disruptive breakthrough innovative thinking to mitigate business challenges in different business situations, geographical locations involving a vast demography of employees has successfully brought organizational and cultural transformation of the organization leading to big impact on business results and strategic growth of the organisations where he has worked with passion. Jugendra Yadav has unique blend of world class leader, manager , trainer, coach and mentor who successfully convert a bunch of employees into most lethal mean machine working as a seam less team that can conquer anything coming into their way of achieving success and excellence.


Mrs Rekha Yadav
Director
Mrs Rekha Yadav,
who comes from social and political background, is more inclined towards social entreprenuership. Her vast exposure and experience, towards social upliftment, education, health, and overall welfare of the weaker section of the society brings more insights towards social cause that we as an organisation would like to serve in long term. She has been instrumental in bringing insights, strategy and aspirational plans to integrate these aspects of the business in such a way that NESA Consulting & Services always strives to bring value addition for all the stakeholders of the business including the society.
Mrs. Rekha is responsible for steering finance, HR, commerce and administration functions of the organisation.